We repair and rebuild all footwear. Mail-in service available to all Canadians.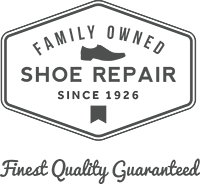 Now in its 4th generation, the DeVito family has been offering professional shoe repair continuously for over 90 years.
We pride ourselves on our skill and experience and have a Certified Pedorthist on-premises.
We use only the highest quality materials. We stock factory parts for many popular brands, including Vibram leather soles and common parts for Red Wing and Viberg boots.
We are the only Certified Red Wing Repair shop in Canada!
Mail-in Service
Through our mail-in service, any Canadian can access quick repairs. Here is our pricelist with the most common repairs we undertake. Feel free to contact if you have a unique item that needs our help.
Popular Repair Items
Men's Dress Shoes
Ladies' Dress Shoes
Boots and Heels
Viberg and Red Wing Boots
Hunting Boots
Western Boots
Boot Caulking
Climbing Shoes
Birkenstocks
Orthopedic Adjustment & Raises
Specialty Leather Work
The Repair Department
411 Hall Street
Nelson, BC V1L 1Y9
 
 
Contact Mat or Joel DeVito
 
[email protected]
 
[email protected]
1 (800) 337-1622
 
Monday to Friday
9:00am - 5:30pm
Saturday
9:30am - 5:00pm